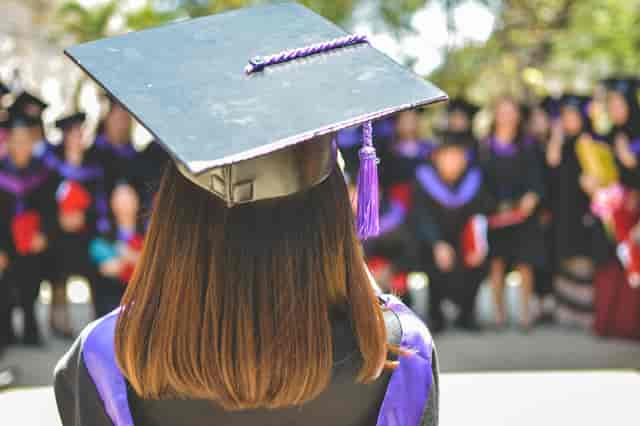 Scholarships
Chairman: Letty Rodella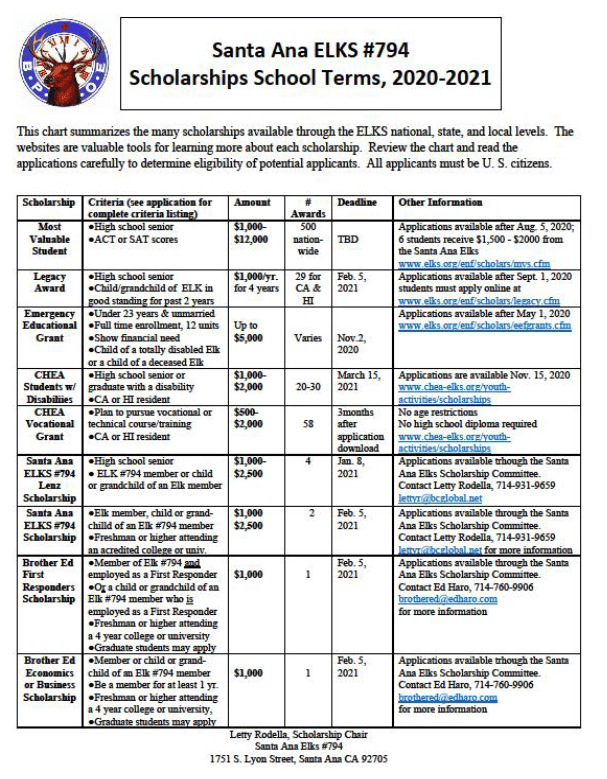 Committee Members:
Letty Rodella, Wendy Bacerra, Linda Barcelona, Lloyd Boucher, Sheryl Franke, Ed Haro, Jared Mendez, Sue McKee, and Liz Ungrodt.
As long as there are those who need help, the Elks will be there to give aid & comfort.

100 + Years of Giving Back
Since first established in 1902, the Santa Ana Elks have followed in the Elk traditions of giving back to their community by recognizing local scholars, helping children with special needs, and supporting veterans through youth and community activities.
This year Santa Ana Elks has given out $18,500 in scholarship awards. When you add in the Orange Coast District and Calif. state awards by our six Most Valuable Student applicants, the subtotal is $28,300 for The Santa Ana Elks alone. Two of our Most Valuable Student honorees are involved in the national judging. This will add a minimum of $4,000 each to their scholarships. We wish them success in the national judging process.
Chair: Letty Rodella
Scholarship inquiry form
The Elks SCHOLARSHIPS Committee will response shortly.