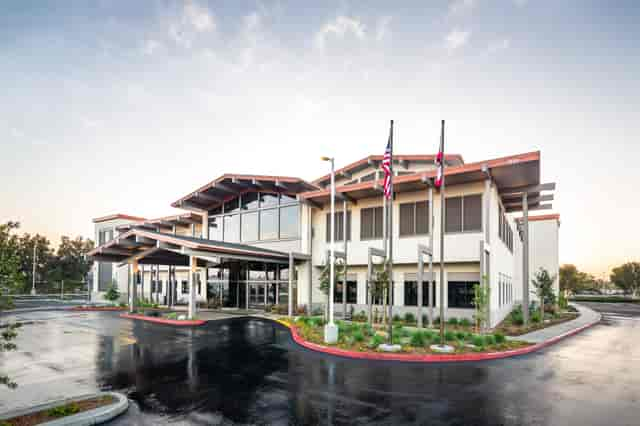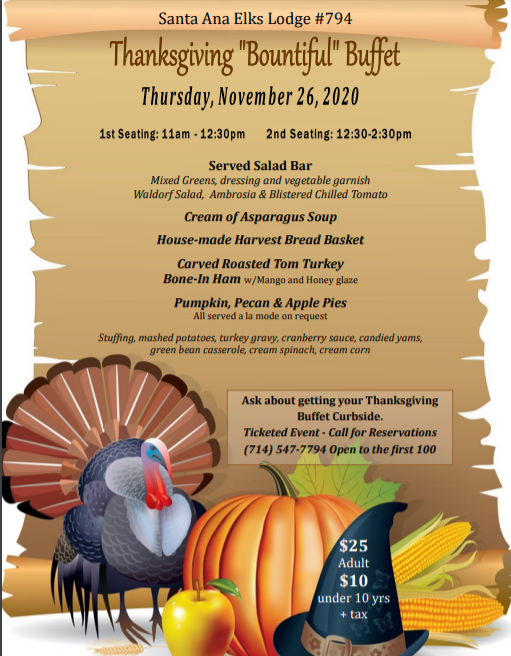 Santa Ana Elks Lodge 794 - Our Outdoor Dining Is OPEN - CURBSIDE MENU AVAILABLE ↓ We Always Keep Our Members & Their Safety In Mind.
All Covid-19 Safety Precautions Are In Place - Inside Dining Temporarily Closed - Office: 714-547-7794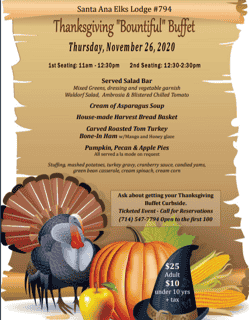 Thanksgiving Dinner - Call for Reservations 714-547-7794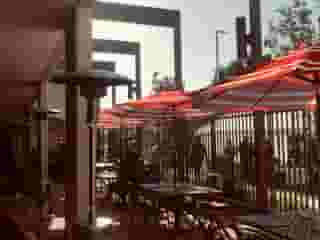 EVERYONE MUST ENTER THROUGH THE FRONT DOOR TO SIGN IN AND HAVE THEIR TEMPERATURE CHECKED. Masks must be worn to enter, once seated you can remove to dine. Masks must be worn to go to the restroom or table visit and the nose must be covered at all times. Employees must wear masks covering their nose, food handlers and kitchen personnel must wear gloves. Washing your hands with hot water often and using hand sanitizer is highly recommended. Due to the imposed government curfew everyone must exit at 10 pm sharp.
Classes Selling Out Fast... Register NOW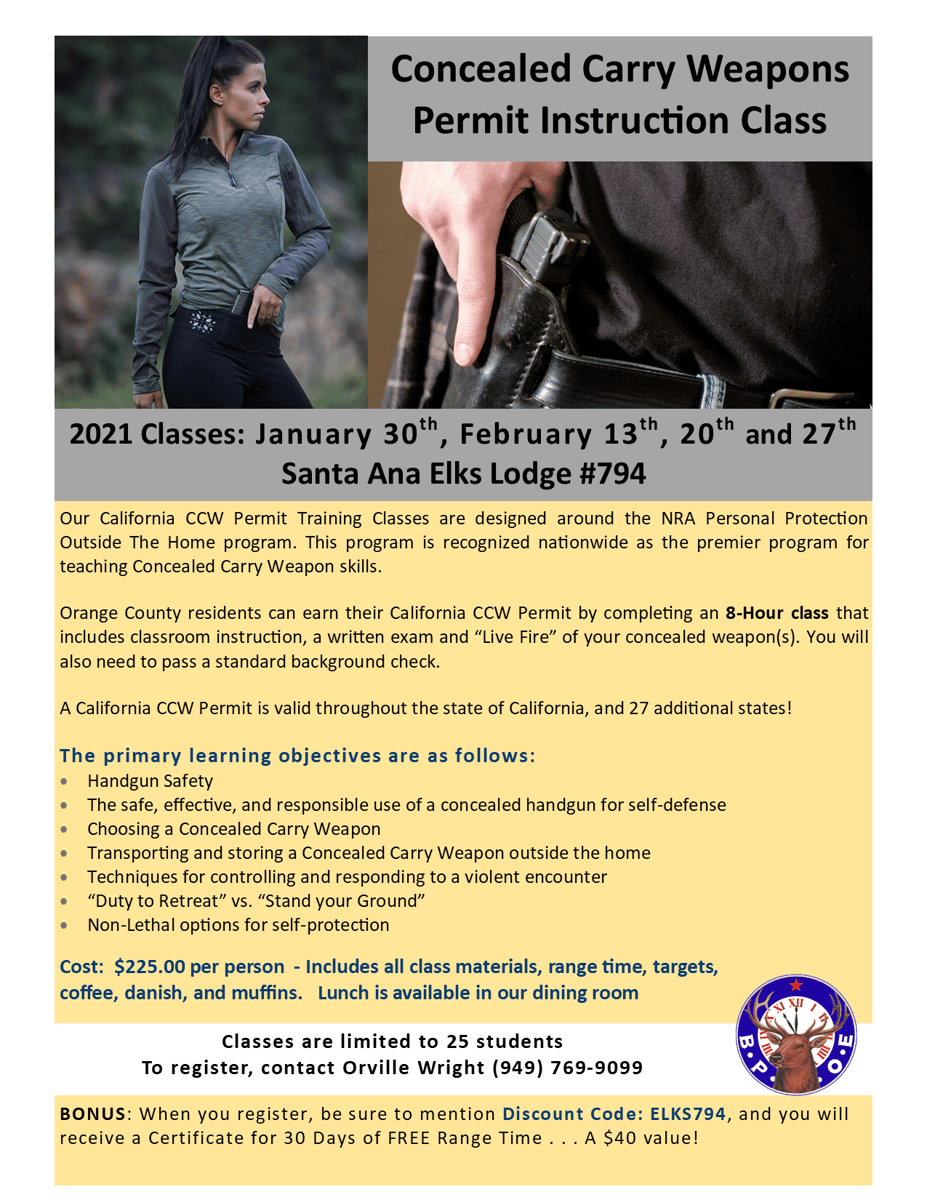 Prices and menu items subject to change without notice. Please contact us directly for questions regarding the most up to date menu offerings.